Steam Generators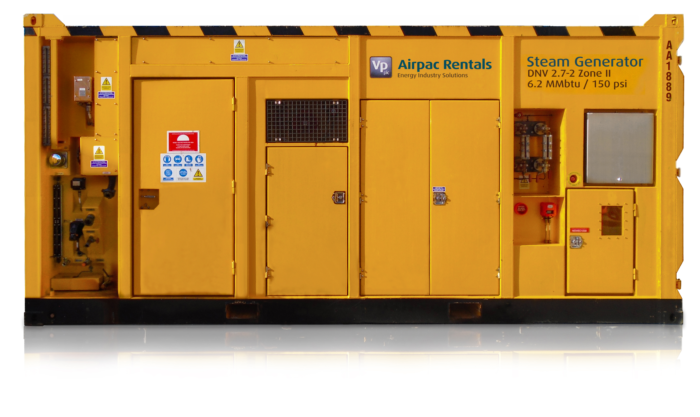 Through our alliance partner, Airpac Rentals, we can offer rental of Zone II and Rigsafe / Safe Area Steam Generators. The extensive rental fleet of steam boilers produce volumes ranging form 1.4 Million btu to 6.2 Million btu.
When supplied as a package with Air Compressors or Heat Exchangers the units are ideal for well testing and abandonment operations. They are also suitable for standby or replacement of installed boiler systems during maintenance on board ships, oil flow control at well or terminal, and in industrial applications. Airpac Rentals Steam Generators can be utilized for projects both onshore and offshore.
An onboard emergency shutdown system is available ensuring instant safe shutdown should methane, propane and H2S gas or a similar hazard be detected or encountered.
The range includes internal locking, which enhances security and prevents intervention by unqualified personnel.